– DESIGNER – JEWELLER – MANUFACTURER –
Original creations for her and him
in ethical precious metal RJC

ARTISAN JEWELER MANUFACTURER
Original creations for her and him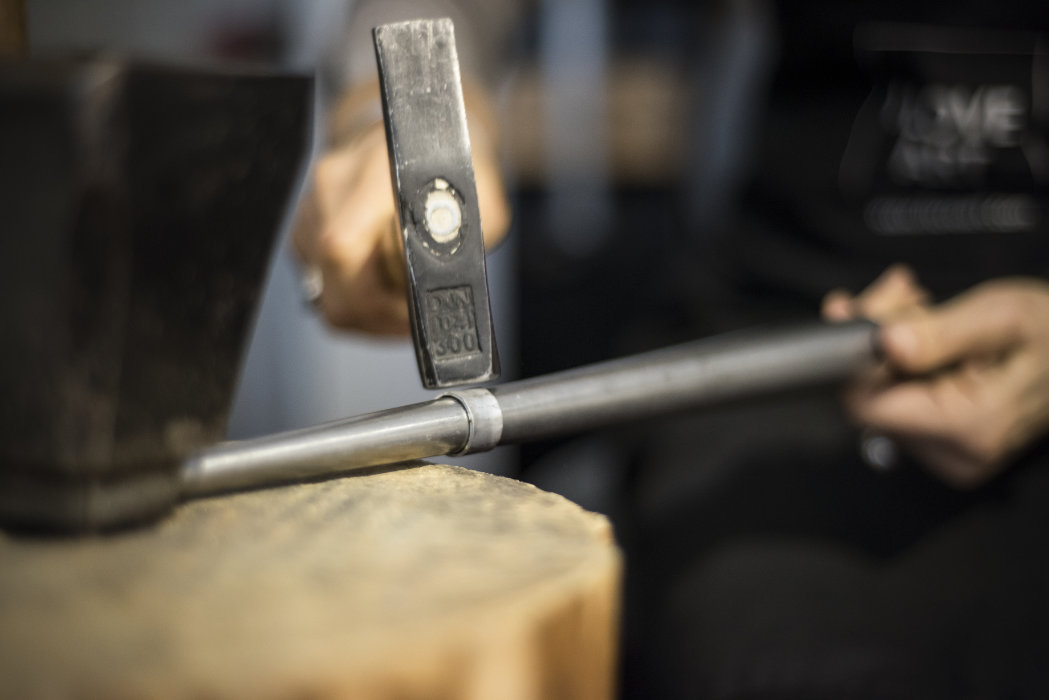 Of Swiss and Indian descent, Yasmin Yahya was trained to jewellery techniques in Zurich.
She has been living in France – in Brittany – for 10 years.
Her work combines technical mastery and precision.
Her multiethnic background and her various trips around the world have shaped her inspiration.
The observation of nature, 20th-century architecture and the world around her is reflected in her art.
The pure and sober lines of her creations are a haven in the midst of today's world profusion.
Yasmin Yahya : Contemporary jewellery
In september 2012, she won the Regional Prize of Brittany of the "Ateliers d'Art de France" Contest, followed by the National Prize of the same contest in october 2012.
In june 2012, she received the "La Relève" prize of the "Ateliers d'Art de France" during the "Biennale Déco et Création d'art" show at the city of Pantin.
Techniques and materials used:
Yasmin Yahya uses all the classical techniques of jewellery making but also the specific technique of Mokume Gane (*), which is an ancient japanese technique from the 17th century. It was used for the production of swords.
Silver (**) is Yasmin's material of preference – for its flexibility, the wide variety of its application and its elegance; sometimes she associates gold with it.
(*) concerning the production of the Mokume Gane sheets, she uses sterling silver, shibuichi and shakudo (both are alloys out of copper and/or silver and gold) copper and brass.
(**) silver (certified by RJC-Responsible Jewellery Council, for the highest ethical, social and environnemental standart.
It would be a real pleasure to welcome you in my workshop/shop
11 rue Poullain Duparc
35000 RENNES
Open from Tuesday to Saturday 14H00 à 19H00